How to Drill Rebar (reinforcing bar) embedded in concrete?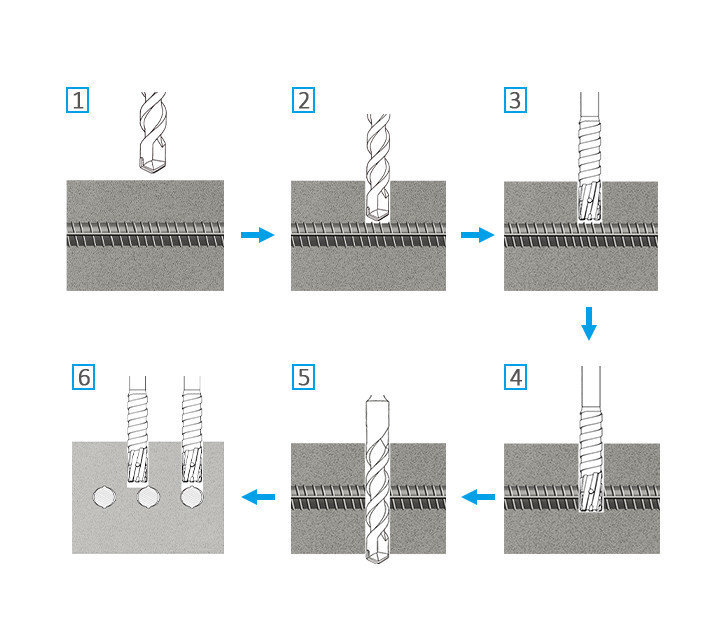 |


Steps of Drilling Rebar in Concrete by Rebar Cutter




Start drilling a hole on concrete using a hammer drill bit.

Stop drilling when the hammer drill bit encountered the rebar steel.

Replace the hammer drill bit with 3keego HAA rebar cutter and start drilling and apply just enough pressure to grind the rebar.

Stop drilling when rebar cutter passes through the rebar steel and replace the rebar cutter back to the hammer drill bit.

Continue drilling until the hammer drill bit passes through the concrete.

Rebar cutter performance is high when the rebar cutter is aligned straight to the rebar steel.

|



 3keego Rebar Cutter Video